Magic: The Collection - TV Commercial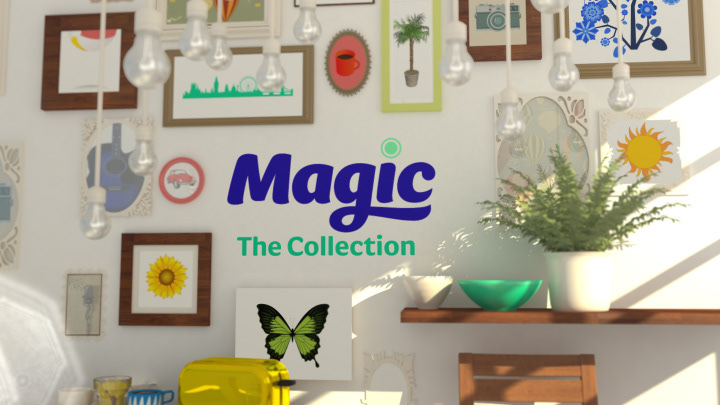 This TV Commercial for Magic The Collection saw us trying to sum up their core demographic in visuals. We came up with an aspirational kitchen with a collection of happy and bright pictures on the walls.
We created the artwork for this, and having built that in C4D simply animated it for the commercial. Rendered in Vray, we managed to fool a few people into believing it was real. Just look again...