Bottletown - Jack'N'Juice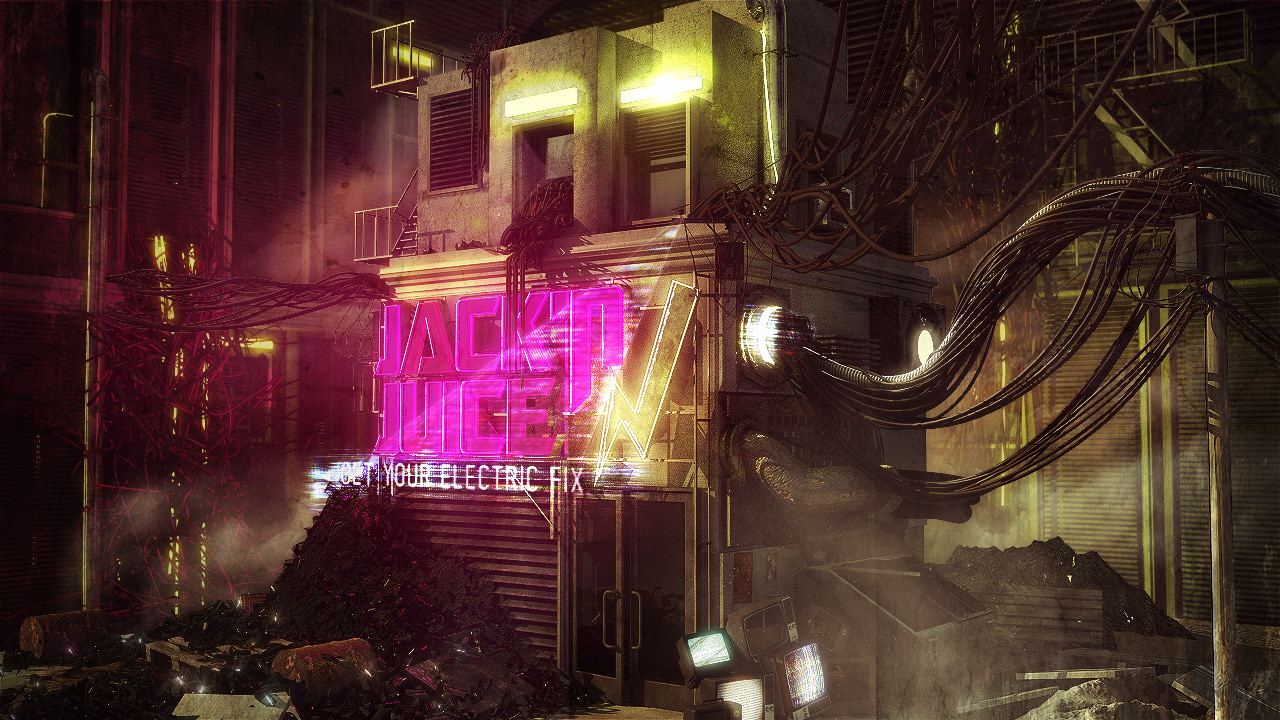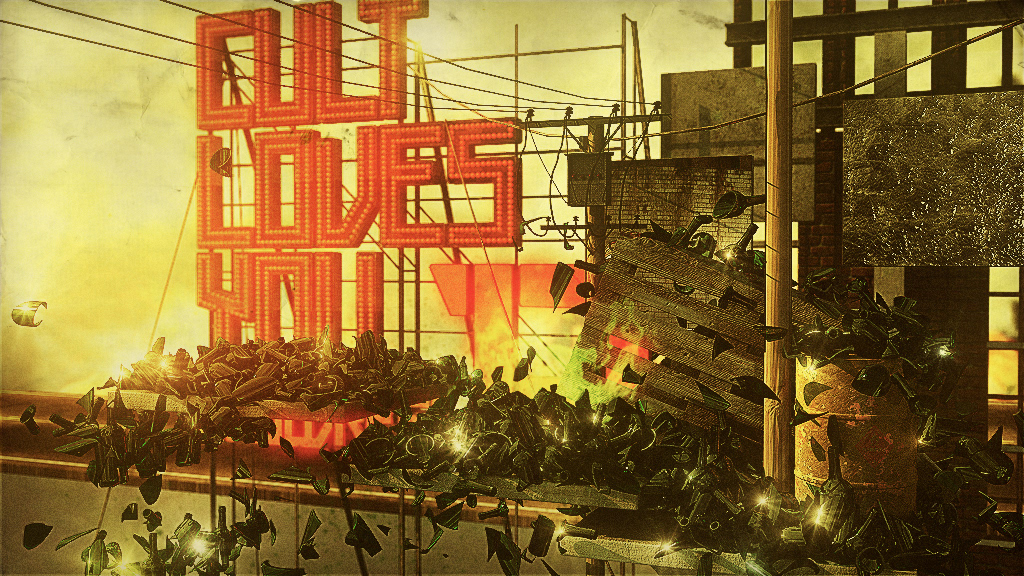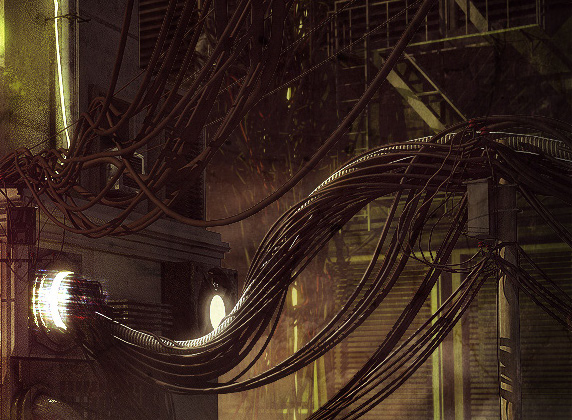 This is the first of a series I'm working on called Bottle Town, a name I've taken from the novel Vurt. It's a chance for me to venture further into digital painting and CGi rendering. Its ultra satisfying to be able to visualize something and produce it for real so others can see it.
This scene is an opium den for Robots called Jack'n'Juice.